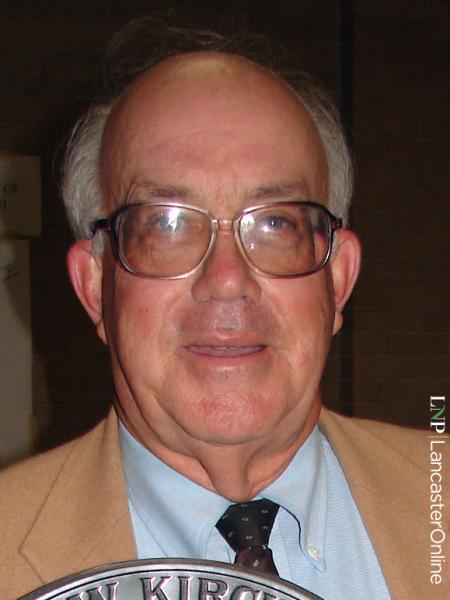 2006
George W. Kirchner Award
As a coach at Hempfield High School, Andy Amway racked up wins in several sports year after year. A focused approach led to continued success in boys' and girls' swimming, boys' and girls' tennis and cross country.
Here are the numbers:
Boys' tennis (coach from 1961-2000) 519-116.

Boys' swimming (1967-2000) 415-69-2.

Girls' swimming (1974-2000) 346-42-2.

Cross country (1962-1971) 105-15.

Girls' tennis (1993) 12-2.
In boys' tennis, where his teams won nine league titles and five district titles, he had nine L-L League singles champions and 10 doubles champions. He also coached two district singles champs and one state doubles champ.
Amway's boys' swim teams won eight Central Penn League and three District Three titles. He coached 67 individual district champions and 20 individual state champs.
One of those state champs was Kyle Salyards who made the 2000 Olympic team and finished sixth in the 200-meter breaststroke at the Sydney Olympics.
His girls' swim teams were much decorated, too. In addition to nine league titles and two district title, 37 girls won individual district titles. When Amway retired in 2000, the girls' team had won 117 straight league meets, having not lost a league meet in the '90s.
In cross country, he coached two teams to a district title and had two runners finish first at the all-league meet.