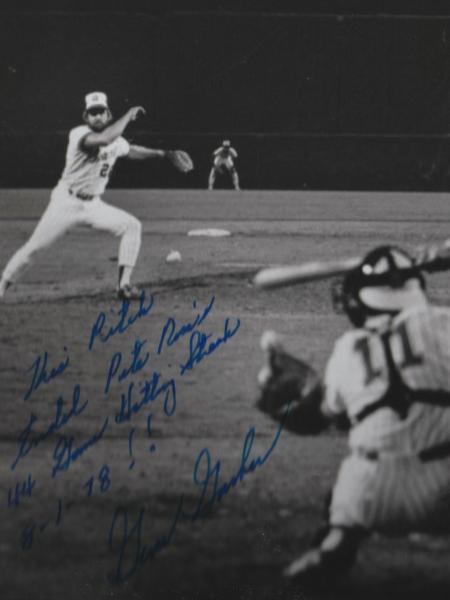 1994
J. Freeland Chryst Award
Gene Garber won four letters in baseball and two in basketball as a student at Elizabethtown High School. Garber struck out 27 batters in an 11-inning game against Donegal and pitched five one-hitters as a senior.
In June of 1965, he signed with the Pittsburgh Pirates as a pitcher and shortstop.
Garber had a 19-year major-league career with the Pirates, Royals, Phillies and Braves.
When he retired in 1988, his 931 career pitching appearances ranked fifth in major-league history. He holds the distinction of ending Pete Rose's 44-game hitting streak.
As of this writing (Jan., 2021), Garber ranked 44th on the all-time saves list with 218.
Garber was a recipient of the George W. Kirchner Memorial Award by the Lancaster Sportswriters and Sportscasters Association.