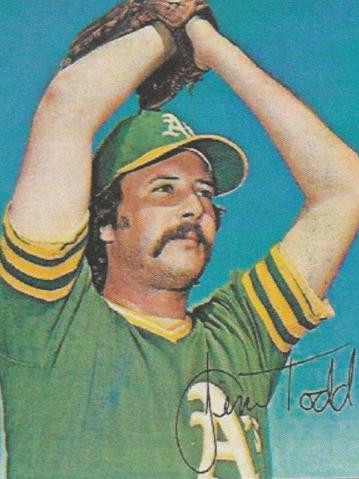 2012
J. Freeland Chryst Award
Jim Todd is a former Major League Baseball pitcher with the Chicago Cubs and Oakland A's (1974-1980). His MLB record is 25 wins, 23 losses and 24 saves … with an ERA of 4.23. Rollie Fingers (Jim's teammate) said "he could not be regarded as the best reliever in baseball with Todd as his set-up man." Both Fingers and Todd were shown on the front cover of Sports Illustrated magazine.
Todd is a graduate ('66) of McCaskey HS where he played football, basketball and baseball. At McCaskey, his baseball highlight was when he pitched a perfect game. Todd is a member of the McCaskey Athletic Hall of Fame.
At Millersville University, he lettered in basketball and baseball. After an All-NAIA selection, he was drafted by the Chicago Cubs in the 10th round.