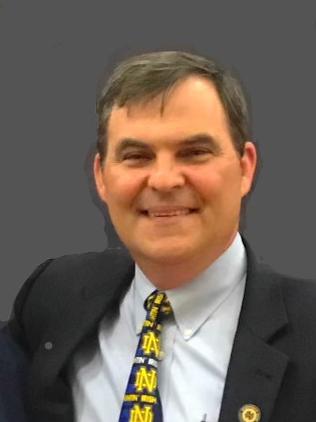 2021
Kenneth G. Stoudt Volunteer Award
Mike is being recognized for his commitment and work with Challenger of Lancaster County Little League, which is Little League's adaptive baseball program for individuals with physical and intellectual challenges. It was founded in 1989.
The Lancaster Catholic grad became involved with the league in 2001, first as a parent of a daughter with special needs who wanted to play baseball.
He became an assistant coach and then a head coach in 2005. He served as the league's commissioner from 2009 to Spring 2020. He remains on the league's Board of Directors.
The league has 13 teams in the Little League Division and Senior League Division. It has 150 to 175 participants and 26 volunteer coaches.
Challenger developments since Mike became Commissioner:
— League officially chartered under Little League International
— Social media presence and website
— Opportunity for all ages of participants through creation of Senior Leaque
— Opportunity to play an exhibition against a Little League team
— Anniversary of Challenger LL Baseball at Clipper Magazine Stadium
Mike's focus had been the "pure joy'' that comes to Challenger Baseball players through simply swinging a bat, throwing a ball or fielding a grounder.
Mike is currently in his second season as an assistant coach at Lancaster Catholic for freshmen football and basketball. He has also been a PIAA basketball official, a CYAA basketball coach and a past president of Aaron's Acres.