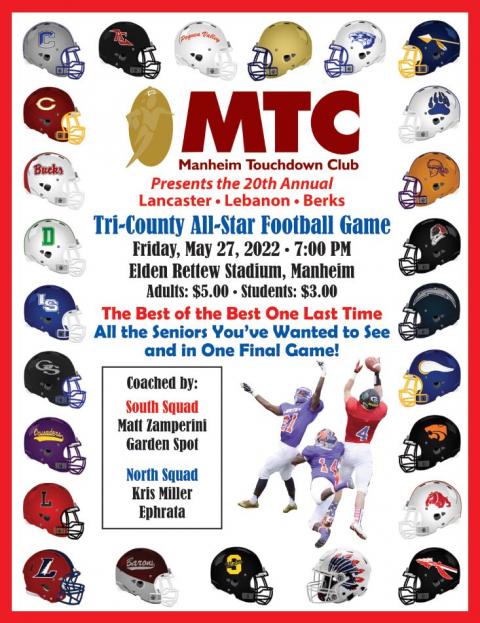 NOTE: Game postponed until 7 p.m. Tuesday, May 31, because of weather.
The Manheim Touchdown Club's 20th annual Tri-County All-Star Football Game, featuring the top seniors from Lancaster, Lebanon and Berks counties, will kick off at 7 p.m. Friday, May 27, at Elden Rettew Stadium, Manheim Central High School, Manheim.
The South Squad will be coached by Matt Zamperini of Garden Spot, the North Squad by Kris Miller of Ephrata.
The game is billed as having all the seniors you've wanted to see and in one final game, and the rosters are stacked, including Player of the Year finalists Robert Footman, of Columbia, and Cam Harbaugh, of Hempfield, both quarterbacks.
Player of the Year and Lineman of the Year awards will be presented at halftime. Team rosters and bios of the award finalists are below.