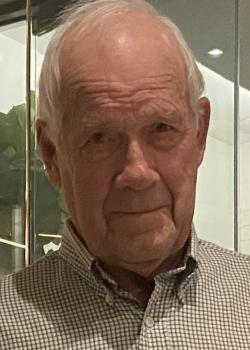 Born and raised in Lancaster, Ed graduated from J.P. McCaskey High School and served 4 years in the United States Air Force.
While attending high school, Ed was a member of the 1957 Central Penn championship football team. His other achievement awards during his life include 2004 induction into the Susquehanna Chapter of the Pennsylvania Sports Hall of Fame, the 2006 J. Freeland Chryst Sports Achievement Award and induction into the Lancaster County Sports Hall of Fame, the George W. Kirchner Memorial Award in 2023 and the H. Grant "Tick" Hurst Memorial Award as Lancaster/Lebanon Chapter of the PIAA Basketball Officials as Official of the Year in 1994. He was recognized for 35 years of being a sports official with the PIAA and in  1981 received the Scott Spangeburg Memorial Award for dedication, sincerity, and attitude as an American Softball Association fast pitch umpire.
Ed has been involved in many avenues in his community, such as treasurer since 1984 of the Pennsylvania PA Recreation Vehicle and Camping Association. He was involved with Hospice & Community Care from 1984 to 2021, and from 2006 to 2021 he chaired the Hospice Sports Memorabilia Labor Day Auction, and thanks to the support and generosity of so many people he helped raise $575,000 for Hospice. His involvement with Hospice has earned him awards such as the James Sheckard Community Service Award from Susquehanna Valley Chapter of the Pennsylvania Sports Hall of Fame in May 2016, Service to Mankind Award from Sertoma Club of Lancaster 2014, Service to Mankind Sertoma West Central District Award for 2013-2104.
Ed was a PIAA basketball official for 35 years, PIAA baseball official for 15 years, Fast Pitch American Softball Association umpire for 23 years, as well as a women's college softball and basketball official for 7 years. After 43 years of service at Fulton Bank/Fulton Financial Corporation, Ed retired as senior vice president.
Ed has been a member of the Lancaster County Sports Hall of Fame board since 2012 and served as chairman in 2016-2022.