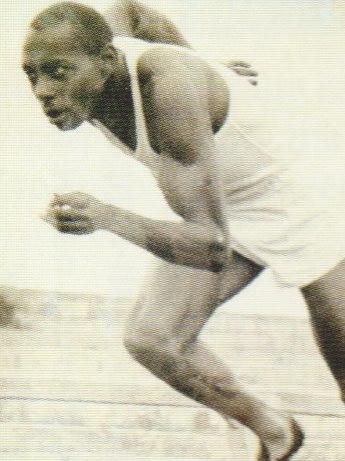 1994
J. Freeland Chryst Award
Norwood "Barney'' Ewell is arguably Lancaster County's most famous athlete.
At 30 years old, he took home three medals from the 1948 London Olympics, silver medals in the 100-meter and 200-meter races and a gold as a member of the U.S. 400-meter relay team. Due to World War II, Ewell lost Olympic appearances in 1940 and '44 in what would have been his prime.
Just prior to the '48 Olympics, Ewell tied the world record for the 100-meter dash with a time of 10.2 seconds in the U.S. Olympic trials.
Ewell was a record-setting star at McCaskey High School and a member of the first McCaskey graduating class in 1938. He also performed well at the Penn Relays when he was in junior high.
As a student at Penn State, he was ranked No. 7 by the Penn Stater, the university's alumni magazine, which chose "Penn State's 100 Greatest Athletes" in their 2019 July/August issue.
In 1940, he ran the 50-yard dash in just 5 seconds, breaking the world record. He won 12 NCAA gold medals.
Barney Ewell's Kirchner Award bio