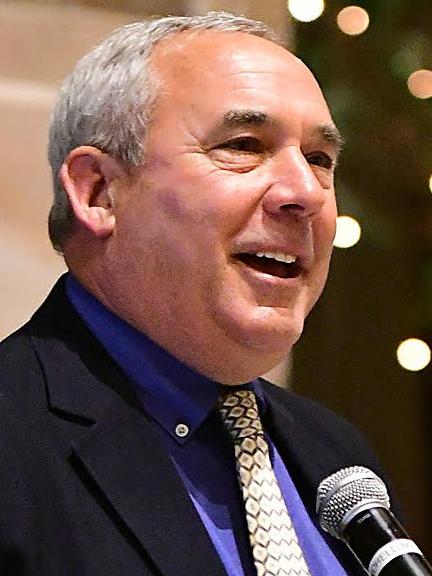 2018
Kenneth G. Stoudt Volunteer Award
While most youth sports coaches advance through the program with their children and then move on, Bob Sauders had been at the helm of the Mountville Indians U12 team for more than 30 years when he was recognized as volunteer of the year.
His career, which started in 1988, has been noteworthy for its success on the field, but also for the character he built among his players.
His team won 9 New Era/LNP Tournaments, the county's baseball championship, and won the prestigious Cooperstown Dreams Park championship in New York in 2003 to complete a 51-0 season. (He added an LNP championship in 2021 after being runner-up for the fifth time in 2019. The tournament was not held in 2020. By that time, his overall wins total exceeded 1,000.)
But, he told the Hall of Fame banquet gathering, "it's not just about teaching baseball, teaching a sport or a skill. It's about sharing whatever your passions are with others, doing something that impacts someone else's life in a positive way."
Former player Michael Rieker affirmed that approach in a letter sent to Hall of Fame chairman Ed Flick, who read it at the banquet.
"You didn't just teach me about baseball; you told me how to be a leader," Rieker, then 14, wrote, addressing Sauders. "I don't think I will ever experience a baseball team quite like yours."
Later, he added: "I think you deserve the award because you changed mine and many other kids' lives."